Welcome to Bass Haven Marina!
About Us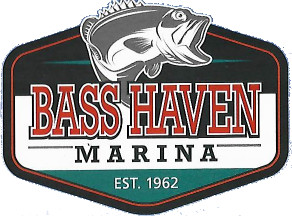 Bass Haven Marina is located on scenic East Harbor, across from East Harbor State Park. The harbor is a safe

place to enjoy water sports and personal watercrafts. We also have easy access to Lake Erie, great fishing spots, and the Lake Erie Islands are a short boat ride away. Bass Haven is a family owned and operated business established in 1962. Our goal is to provide outstanding service to our customers.
Bass Haven Marina has 468 floating docks with a full-service marina. All of our docks are yep solid and stable. We have wave runner docks to 45' docks available to rent for the season. See dockage on our website for details. Our pricing is very competitive and we do our very best to keep rates reasonable and affordable. We want you to relax, enjoy the lake, and the island area of Northwest Ohio. Non-potable water (lake water) for washing the boat is provided on all docks. City water is at all 30', 35', 40' and 45'docks. Electric hook up (30 amp.) is provided for use while you are here. A small fee is charged if you would like to remain plugged in when you are not here.
We have ample parking and the cleanest restrooms on the Great Lakes. We take pride in our whole operation. There is a heated indoor pool, playground with swing sets, playground equipment with 7 activity

stations, basketball, volleyball, horseshoes, and a large grass area to enjoy. Have fun in the game area with Jenga, Com hole, and many more games. Enjoy our seating area that overlooks the water. Six easy to use gas docks and 3 pump-out locations. There are three shelter houses for your picnicking pleasure, a fish cleaning building, and a fenced in dog walk.
In addition to our outside and inside cold storage, we offer heated inside storage. We have 2 hoists and will hoist, winterize, and/or store almost 600 boats each year. With handling this many boats, you will find we are a very organized, well-maintained, and extremely clean operation. Our employees are courteous, pleasant and hard working. We are here because of you and will do our best to make your experience a memorable one.